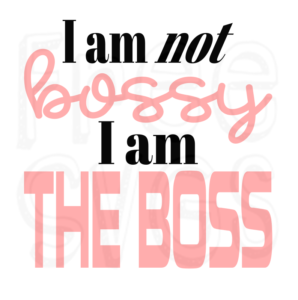 We all have that one friend!  Or maybe you're the bossy one and big enough to admit it!
I am not bossy I am THE BOSS svg is fun for a t-shirt, sign or decal.
Download it here>>>  Download
*The SVG files on this site are totally free to use. All that is asked if someone asks you for the file you give them the link to your fellow crafters so they can come visit us.