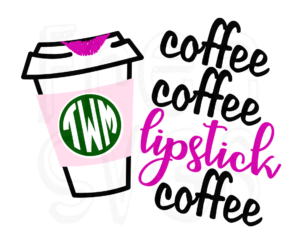 I'm that girl that loves her coffee and lipstick!
After you download this file and upload in Cricut you can click the little eye next to the green piece to remove the monogram you see pictured and then add your own!
I make my monograms with the Monogram It app.
Download it here>>> Download
Enjoy, comment, and share!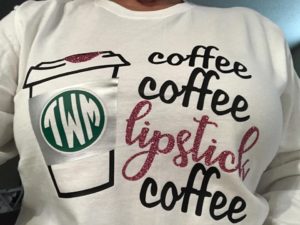 *The SVG files on this site are totally free to use. All that is asked if someone asks you for the file you give them the link to your fellow crafters so they can come visit us.